A Jakab Antal Házban összesen 9 különböző méretű konferenciaterem található.
In the Kalot building designed by Károly Kós, a large conference room, four medium-sized and one large seminar room are available for organizing meetings, trainings and various programs.
In addition, in the hotel wing of Jakab Antal Ház there are three small meeting rooms, as well as two medium and one large rooms, which are also suitable locations for conference presentations and workshops.
Meetings, lectures and various events can be organized with the participation of up to 120 people in the conference room of the largest size (146 square meters), equipped to meet all needs and equipped with technical equipment. The room is also equipped with translation equipment and sound system, the size of the projection surface is 290×220 cm.
The smaller rooms can accommodate 10-70 people and can be arranged according to the needs of the participants.
Since its handover in 1996, the house has been the scene of more than 300 national and international events. Among them, numerous religious and cultural events, medical and architectural conferences, regional development lectures and professional training have found suitable locations here.
Az árak lejben vannak kifejezve és tartalmazzák az ÁFA értékét. A terem használati időtartama a terem kinyitásától a kulcs végleges leadásáig számolandó. A termek befogadóképessége az elrendezési módok függvényében változik. A termeket kérésre berendezzük, ennek költsége 50 RON/alkalom.
A technikai eszközök használata és bérbeadása külön megegyezés alapján történik.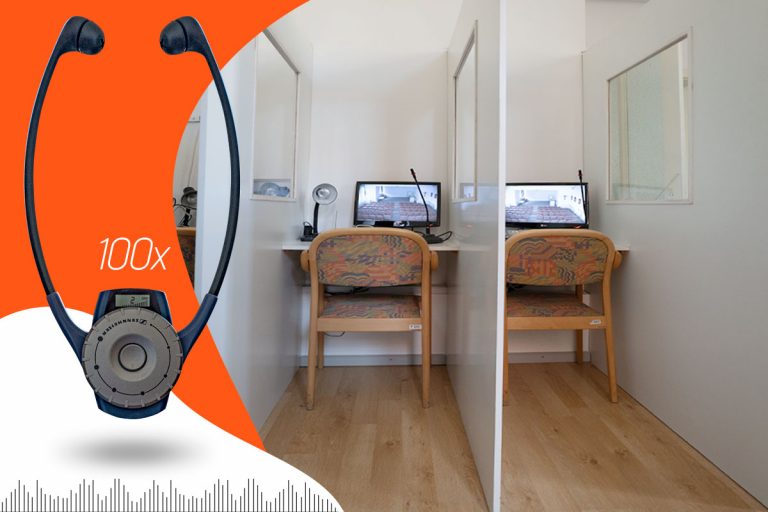 In room "A" there are 3 interpreter booths
and 100 pcs. of headphones are available to participants.
Conference Rooms Capacities & Arrangements:
You can book our event rooms at one of the following contacts: